The ECB meeting on Thursday is not likely to be as straightforward as many have seemed over the last year.
Even before we get to the new economic forecasts and what that means for monetary policy over the remainder of the year, there isn't much of a consensus in the markets around what the decision on interest rates will be tomorrow.
Markets are pricing in a little more than a 60% chance of another rate hike – probably the final one – and almost a 40% chance of a pause, with around a 70% chance that one will still follow at one of the upcoming meetings.
Source – Refinitiv Eikon
How are markets positioned?
Obviously, with every currency pair, both components have to be taken into consideration but it's interesting that slipped below the 200/233-day simple moving average band a couple of weeks ago and has neither recovered nor accelerated lower.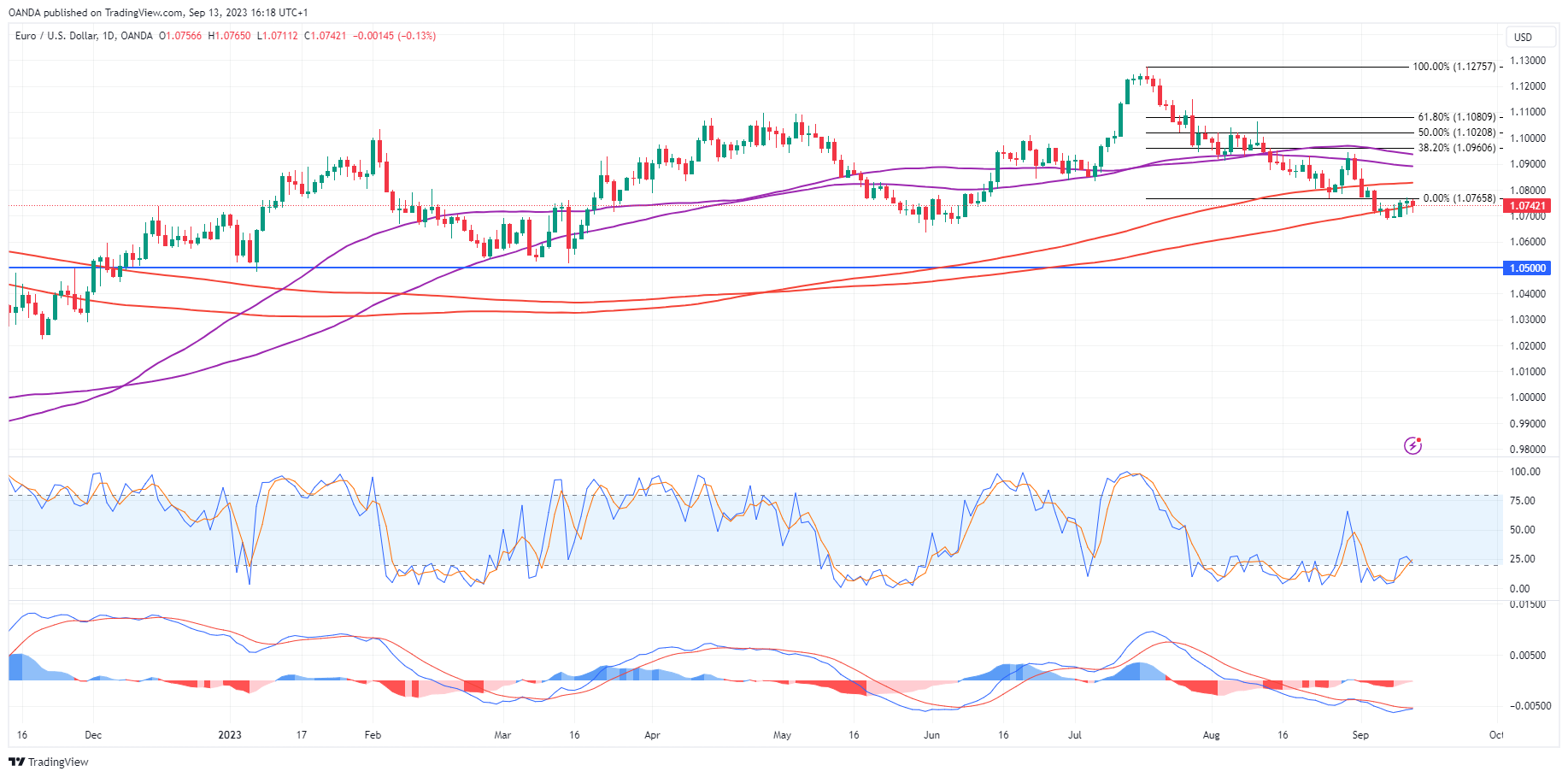 Source – OANDA on Trading View
Perhaps this is a result of some apprehension ahead of the ECB meeting – and today's US inflation report which triggered some initial volatility but didn't ultimately swing the pair one way or another – or some slightly dovish positioning in case the ECB opts for its first pause?
That should become clearer tomorrow but with the pair already seeing some resistance around the prior lows – 1.0765 – a dovish outcome could see the pair accelerate lower. A significant move (initial volatility can produce big swings that don't turn out to be significant) below 1.07 and the most recent lows would be very interesting and may suggest that dovish, and bearish, outcome has occurred.