Share:

GBP/USD bulls are tiring following the recent run to fresh bull cycle highs. 
US Dollar, DXY, is consolidating the slide in a support area. 
As per the prior analysis, GBP/USD Price Analysis: Bulls are in the market and eye a bullish extension, the currency pair has indeed rallied as being supported on the front side of the bullish trend. 
Since the prior analysis, both the Federal Reserve and the Bank of England have made their interest rate decisions, the former forcing some observers to reconsider their US Dollar forecasts as the currency slides to the lowest levels last seen at the end of January in the DXY index: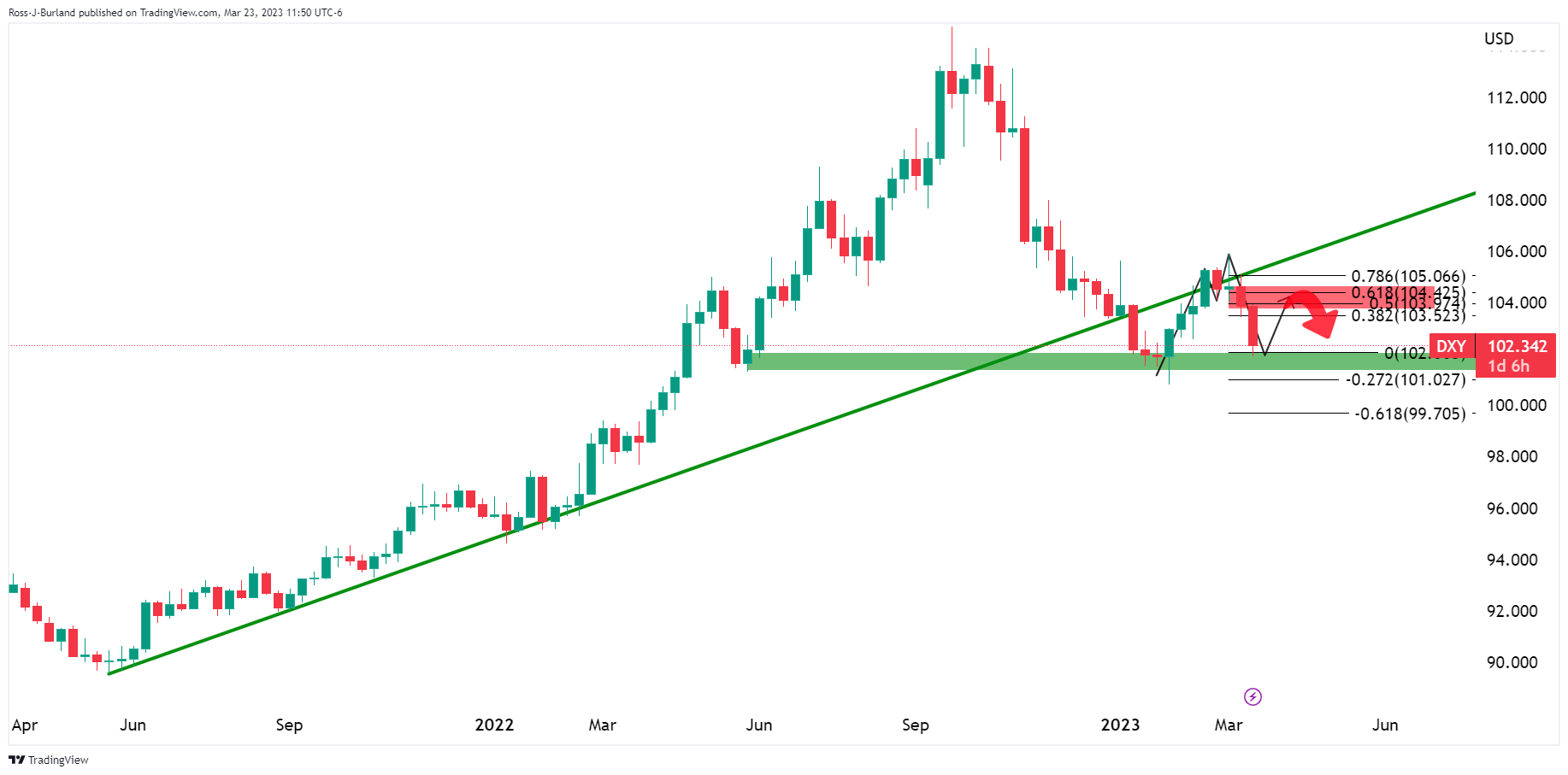 The weekly chart for DXY shows the price plummeting this week so far into a support area and the M-formation is a reversion pattern that could draw the index back towards the neckline in the foreseeable future. 
Nevertheless, the bears are in the market still but there is some deceleration of the slide taking place currently as per the following 4-hour chart: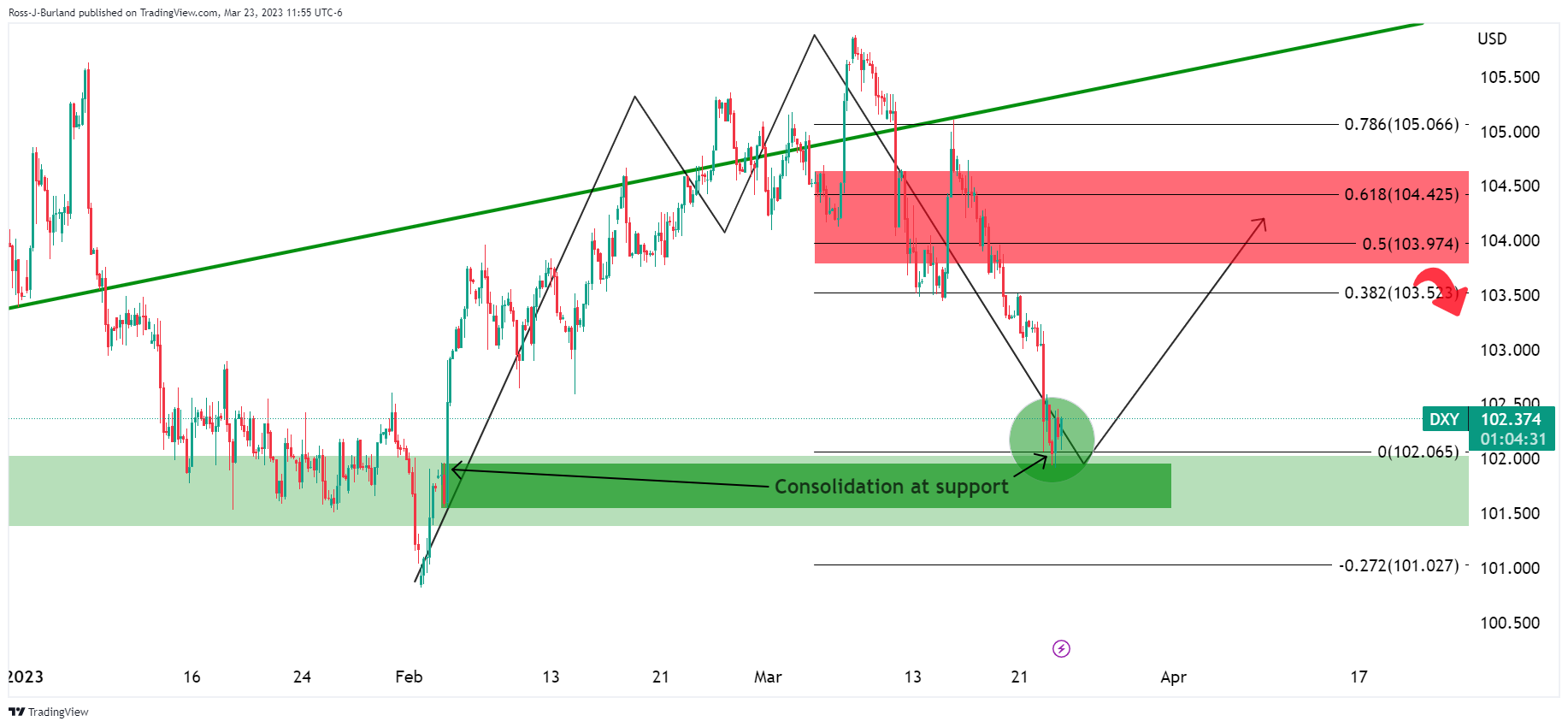 GBP/USD technical analysis
Meanwhile, GBP/USD is also consolidating fresh corrective highs. 
it was explained that there were inverse head and shoulders on both the daily and 4-hour charts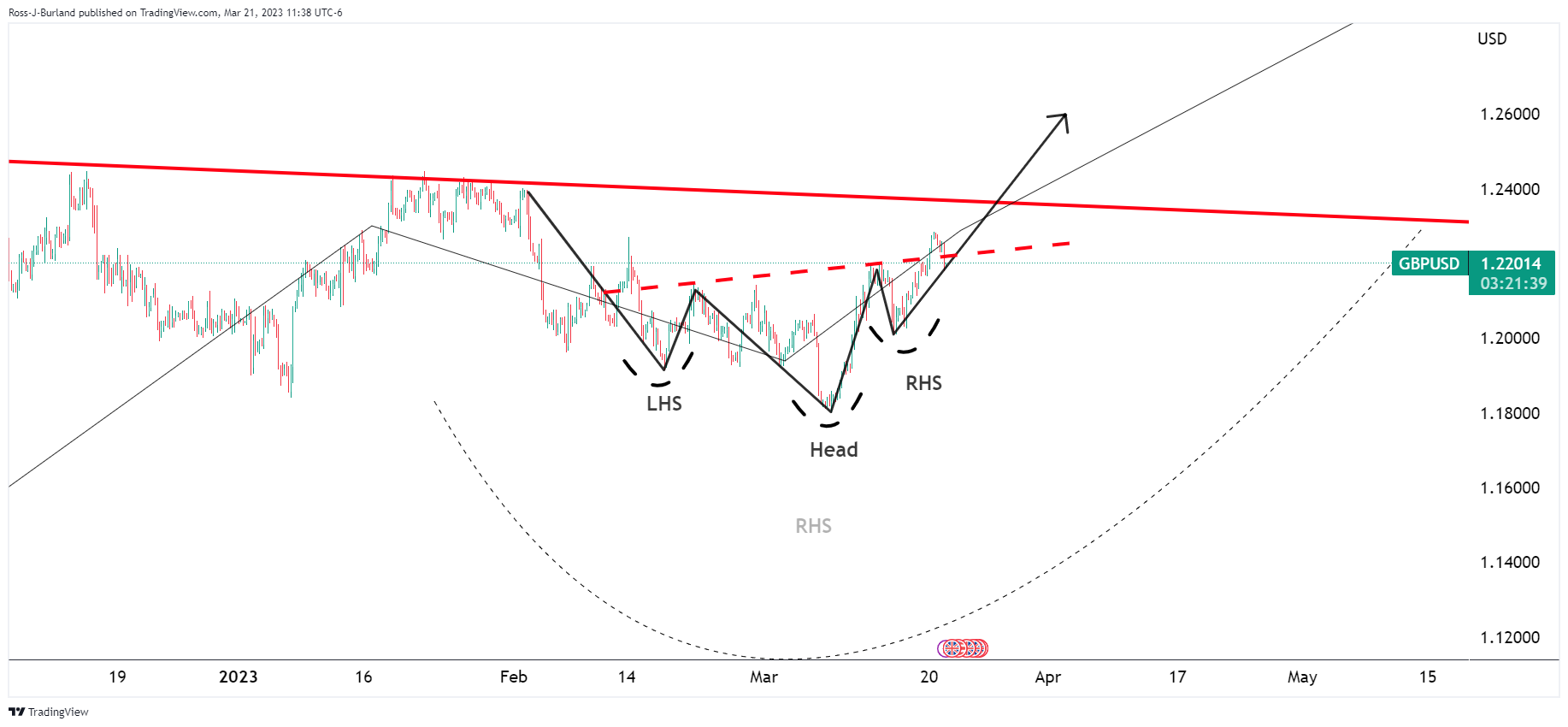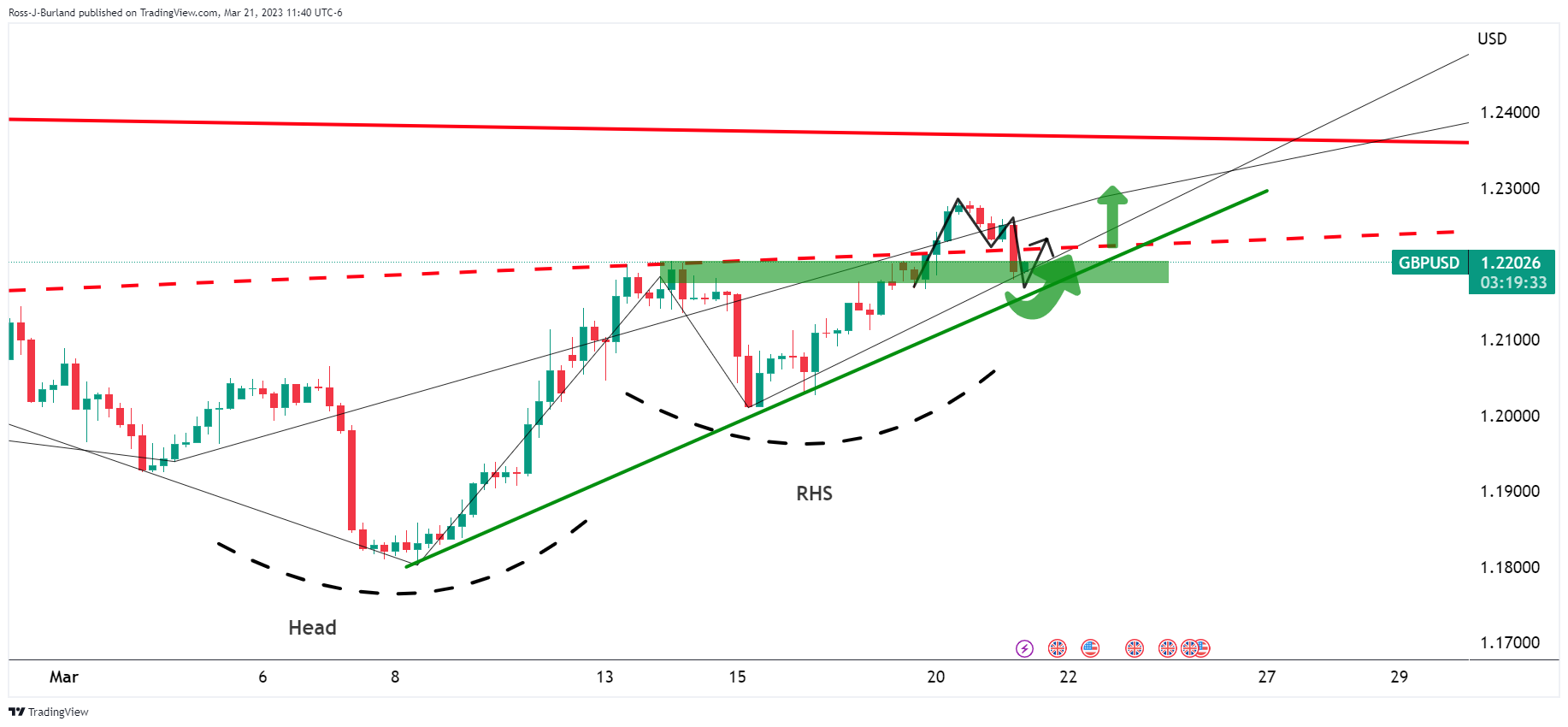 Given the 4-hour neckline was already broken, and owing to the M-formation being a reversion pattern, the bias was bullish with the price on the front side of the trend. 
GBP/USD update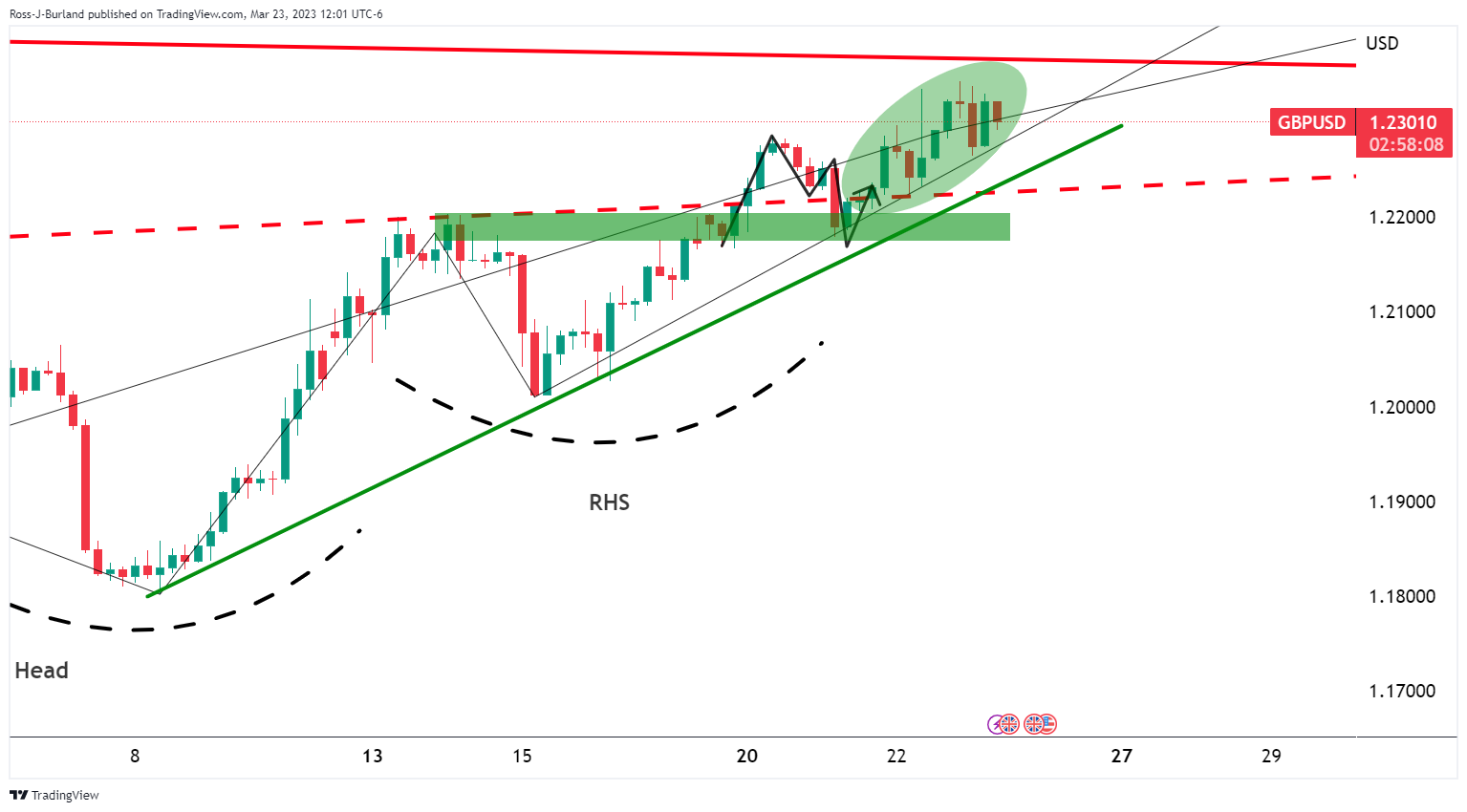 GBP/USD rallied as per the bullish bias and is moving in on the longer-term chart´s head shoulders neckline: