Weekly jobless claims in the US were once again better than expected. This further confirms that the economy remains in a state where domestic inflationary pressures are building up, requiring the Fed to go further than expected.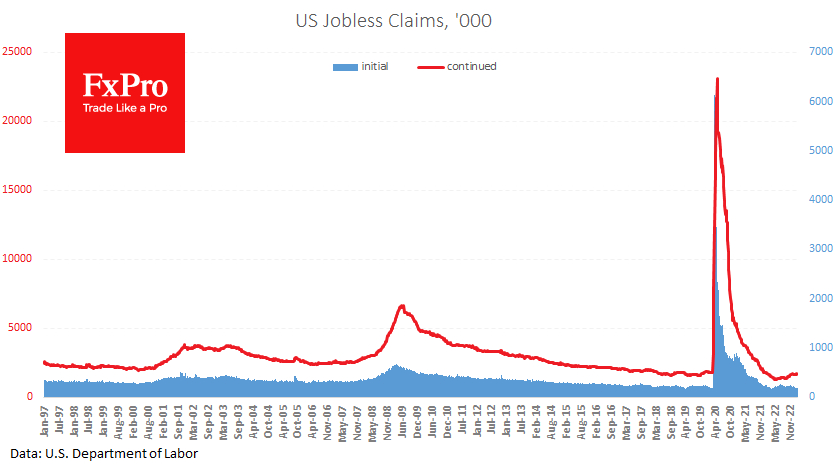 fell from 194K to 192K, against expectations for an increase to 200K. came in at 1654K versus 1696K the previous week and the expected 1700K. Current levels are extremely low by historical standards.
 
As energy prices have fallen significantly since the middle of last year and logistical problems have largely been resolved, labour costs are becoming the primary driver of price increases. In most cases, a strong labour market is good news for risk demand, but now such data could raise the Fed's estimate of the endpoint of the current tightening cycle, putting pressure on equities.
 
This is potentially positive news for the as it suggests higher yields on dollar-denominated debt. However, the impact of today's particular release is likely insignificant, given the only slight deviation from expectations and the high frequency of these releases.
The FxPro Analyst Team